It's amazing how many campgrounds exist in California and we are still exploring new ones. The tent cabins at Big Basin lessen the camping gear loaded onto the truck but most importantly; each cabin comes with a wood-burning stove to provide heat during cold evenings! The cabins provide a perfect shelter for a family of four or a pair of couples.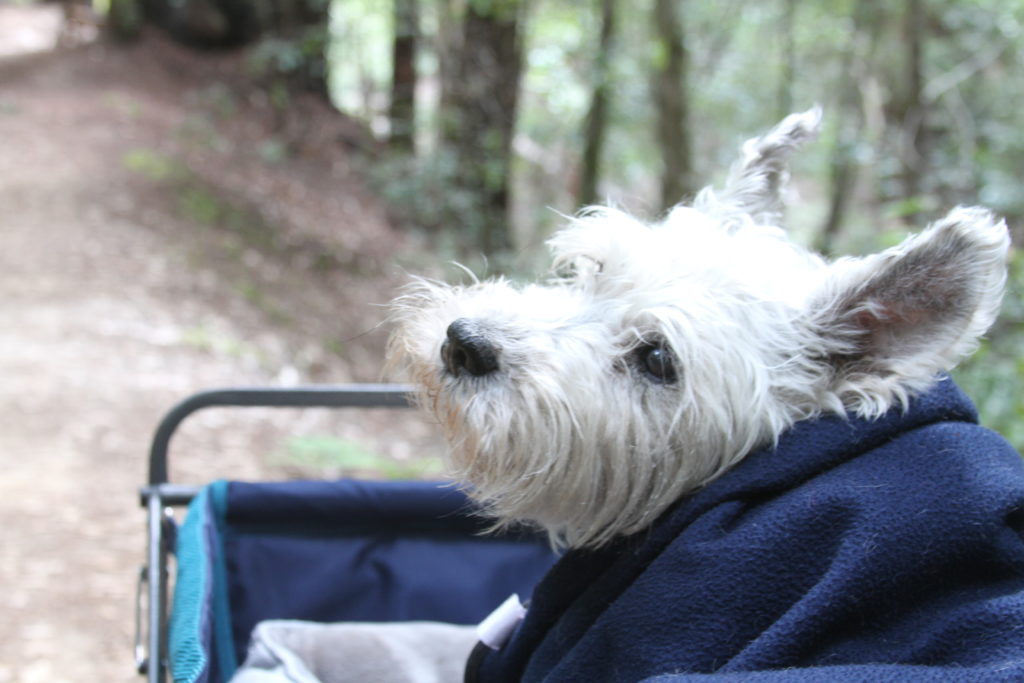 Big Basin Tent Cabins SP – May 2018
Rating: 4.5 out of 5
Location: Located 25 miles northwest of Santa Cruz.
Amenities: Flushing toilets and showers.
Cell Service: No
Pets: Allowed for no additional charge.
Sites: 37 is the best site! Others worth reserving are: 12, 14, 15, 18 (tent), 21 (shady, tent), 22 (tent), 23 (big and lots of trees), 27 (tent but driveway is bad), 29, 34 (open), 36 (big, open, tent), 38 (private, tent), and 39 (tent). Do not reserve the following (sites are small or have hills): 13, 16, 17, 20, 24, 25, 26, 28, 30, 31, 32, 33, 35, 41 (hidden but by bathroom).
Pros: The campground has lots of trails to explore. There is a small general store that you can purchase limited groceries from. Cabins come with two full-sized platform beds with mats, a small picnic table, and a wood-burning stove that certainly gets the cabin toasty warm. Deluxe cabins are also available that come with linens and kitchen supplies. An hour drive will take you to the coast where you can visit Ano Nuevo SP and check out elephant seals. A 35-minute drive will take you to Santa Cruz.
Cons: The road leading up to the campground is pretty twisty so getting to and from the campground is not friendly. You might end up staying at the campground. Bring lots of games and puzzles!